Our new Alpina® Series touch-free faucets were designed by London-based Christoph Behling Design. The slim, timeless, and elegant form combined with durable, solid brass construction makes them ideal for public buildings such as airports, retail, offices, or restaurants.
Available for both wall- and deck-mounted installations, the wall-mounted faucets are further enhanced by a versatile and flexible in-wall carrier for the faucet, sink, and electronics. The in-wall carrier makes it easy to plan the installation of the system and eliminates costly re-work during or after installation.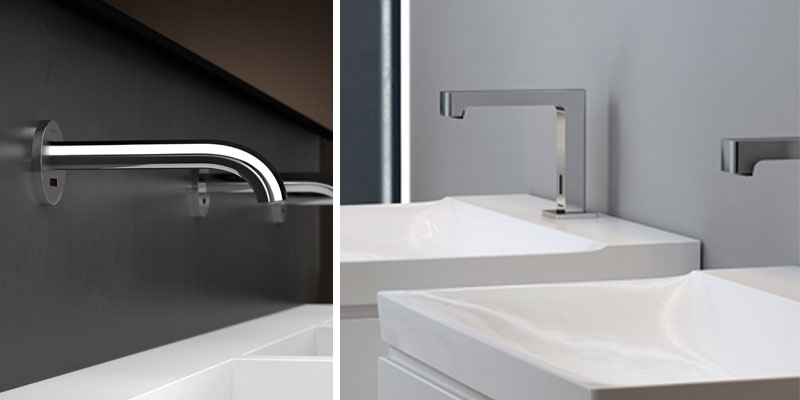 These new touch-free faucets complement practically any restroom design.
Attractive design: With all functioning parts located below deck, the two spout options feature a slim, timeless, and elegant form.
Reliable planning: The in-wall carrier for wall mount faucets integrates important components for dependable planning and clean execution.
Rapid maintenance: The innovative design of the control box saves time and makes the system easy to service and maintain.
Cost-effective operation: Chicago Faucets durability in combination with reliable function result in long-term, economical operation.