Our History
On July 12, 1901 Chicago Faucets founder, Albert C. Brown, took his savings and opened a small shop in the near West Side of Chicago. There he produced a variety of plumbing fixtures as an OEM supplier, as well as lamp shade frames, gas regulator valves, and oil burner tips and nozzles. By 1911, demand for the company's plumbing products had grown to the point where it began marketing them under its own name and distributing its expanding line through wholesale plumbing supply houses.

 

In 1913, A.C. Brown invented a cartridge that laid the cornerstone of The Chicago Faucet Company. This major breakthrough in faucet design was the patented Quaturn™ cartridge. The replaceable, completely self-contained cartridge was revolutionary in its ability to turn water flow off from full flow with one-quarter turn of the handle. Also unique was the way the cartridge closed with the flow of the water rather than against it, reducing washer wear and virtually eliminating drips. It was noteworthy that the cartridge was replaceable and interchangeable with other Chicago Faucets products. The Quaturn cartridge became the standard of reliability, durability, and value as a result of the Chicago Faucets commitment to standardization and renewability of parts. The Quaturn cartridge has been updated over the years to incorporate new technology and materials, but it is still interchangeable with any Quaturn manufactured since 1913.

As the country and the city of Chicago grew, so too did Chicago Faucets, moving to a larger facility in 1915. In addition to manufacturing and selling faucets, the company created a dominant niche as a supplier of faucets and valves to plumbing specifiers and commercial maintenance engineers in the Midwest. Even in those days, Chicago Faucets cultivated its reputation for customer service, often delivering products to customers by horse and wagon.

 

Reacting to the needs of the market in the early 1920's, Chicago Faucets chrome plated fixtures gradually replaced the more traditional porcelain handled fixtures. Concurrently, the city of Chicago was undergoing an unprecedented building boom. New factories, office buildings, theaters, hotels, and homes were being constructed at record rates. Chicago Faucets expanded manufacturing capacity in the late 1920's to keep up with the explosive demand for its products.

New construction stopped abruptly with the onset of the Great Depression. Chicago Faucets, like most other firms, was hit hard during this time; however, the company reacted not by closing its doors, but by significantly reducing its work week to as few as two days per week. The company struggled to find bits and pieces of replacement business wherever possible. The tide began to turn in 1933 when Chicago staged the Century of Progress World's Fair. Chicago Faucets was an exhibitor and received national recognition for its quality. Orders picked up as a result, and the company grew along with the rest of the nation as the economy gradually strengthened through the late 1930s and into the early 1940s.

During World War II and the Korean conflict, Chicago Faucets converted to the production of war related products, such as, nuts, bolts, screws, and parachute hooks. Many of the company's employees either enlisted or were drafted into the Armed Forces. It was 1953 before operations returned to normal. The postwar building boom led to prosperity, and in 1961, a new, much larger facility was built in suburban Des Plaines, Illinois - within minutes of O'Hare International Airport. Significant expansions have taken place in every decade since.

 

In July 2002, the Geberit Group acquired Chicago Faucets. The Geberit Group, headquartered in Jona, Switzerland, is a European market leader and global provider in the area of plumbing technology. Geberit employs over 12,000 people worldwide. Chicago Faucets maintains offices in Des Plaines, as well as an assembly plant in Michigan City, Indiana and a foundry in Milwaukee, Wisconsin. Chicago Faucets is one of only a few companies that still produce permanent mold, yellow brass faucet castings right here in the US.

Over the years, new products and new markets have kept Chicago Faucets growing. Today, over 120 years after A.C. Brown opened his shop on Chicago's West Side, his spirit lives on in the hundreds of Chicago Faucets employees who every day seek to meet customer needs with innovative, high quality products. The company remains a leader in supplying fittings for the hospitals, schools, restaurants, office buildings, airports, conference centers, stadiums, and many other commercial installations. Whatever your requirements may be, Chicago Faucets offers standard and made-to-order products that are designed to meet any commercial application.
ISO 9001 and ISO 14001 Certificate
ISO 45001 Certificate
About Geberit
Worldwide leader for sanitary products
The globally operating Geberit Group is a European leader in the field of sanitary products. Geberit operates as an integrated group with a very strong local presence in many countries, providing unique added value in sanitary technology and bathroom ceramics. The Group is headquartered in Rapperswil-Jona, Switzerland, with a production network encompassing 26 production facilities.
In North America, Geberit provides concealed systems for wall-hung toilets and fixtures. Geberit systems improve the look of any bathroom by hiding unsightly plumbing hardware. Replacing a standard toilet with the Geberit system results in more usable space, improved hygiene, and better accessibility. The unique dual-flush valve saves water and is practically maintenance-free. Geberit also offers cable-controlled bath waste and overflows in a variety of designer finishes. Critical working parts are outside the waterway, ensuring years of trouble-free operation.
With about 12,000 employees in around 50 countries, Geberit generated net sales of CHF 3.5 billion in 2021. The Geberit shares are listed on the SIX Swiss Exchange; since 2012, the Geberit share has been included in the SMI (Swiss Market Index).
Geberit creates quality of life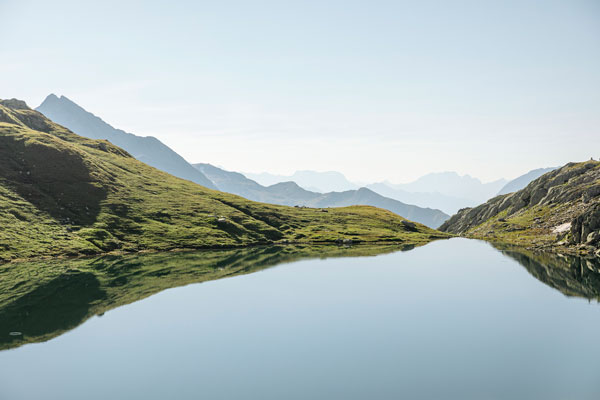 Sustainability has been part of our identity for decades. It pays off – for the environment, the company, customers and partners, for employees, and also for shareholders.
At Geberit, sustainability takes many forms: water-saving products, new logistics solutions, energy-efficient production plants, and responsible training. Visit the Geberit Group's website and find out how sustainable thinking and action have an impact on all aspects of our daily lives.
Geberit Group website
Geberit US website
Current Geberit Group online Annual Report
Geberit 2021 Sustainability Report