Conservation & Sustainability
"Sustainability and social responsibility are closely interrelated and are important subjects for us. Geberit has shown that economic success, acting in an environmentally friendly manner and social balance are not a contradiction in terms. On the contrary, we regard sustainability as an opportunity to go down new roads. The Geberit Group wishes to maintain its top position amongst its competitors in the field of sustainability and thus to continue to be a role model for the industry in future." - Albert M. Baehny, Chairman of the Board, in the Sustainability Report
"Water scarcity, which was classified as a top risk by the World Economic Forum (WEF), shows that water management is a key issue for sustainable development. The biggest environmental contribution by Geberit products still lies in the conservation of water." - Christian Buhl, Geberit CEO, in the Sustainability Report
Sustainability has a long tradition at Geberit where it has been a central theme since the early nineties. It influences our strategic orientation and is regarded as a yardstick for thinking and acting in our research and development as well as in our production.

For complete details, you can view our online Sustainability Report. You can also download the Sustainability Report as a PDF file. Please find further information on the Geberit Group website.
A Commitment To Water Conservation and Sustainability
Chicago Faucets is a member of the U.S. Green Building Council. USGBC has developed The Leadership in Energy and Environmental Design (LEED) Green Building Rating System™, to measure the efficiency and sustainability of buildings constructed in the U.S. and Canada, and is accredited by the American National Standards Institute (ANSI).
We are proud to be a partner with WaterSense, a program sponsored by the EPA, designed to protect the future of our nation's water supply by promoting water efficiency and enhancing the market for water efficient products, programs and practices.
Chicago Faucets is a charter sponsor of the Alliance for Water Efficiency, a broad-based non-profit organization that is dedicated to the efficient and sustainable use of water. It brings together a diverse range of stakeholders to advocate water-use efficiency and conservation.
Chicago Faucets is committed to reducing the amount of waste going to landfill. In our Milwaukee foundry alone, we have reduced the amount of landfill waste by 60% on an annual basis. An amazing 98% of our scrap brass is recycled -- more than 1.9 tons per year -- and since we utilize a clean, virgin alloy manufacturing process, the scrap can be returned as ingot for casting.
Because brass is a valuable resource, we ask you to join our recycling efforts by taking your retired Chicago Faucets fittings to an appropriate recycling facility. Please visit the Institute of Scrap Recycling Industries website to find a recycler near you.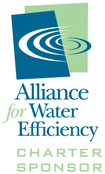 ---
Compliance Standards
Code Description
ADAChicago Faucets offers over 150 products designed and manufactured to meet ADA requirements.
ANSI Z1.5A/CGA 9.1MGas valves are tested and certified to ANSI Z1.5A/CGA 9.1M.
ASME A112.18.1All Chicago Faucets plumbing supply fittings are designed and manufactured to meet or exceed the ASME A112.18.1 standard for plumbing fittings. Consult factory for details.
ASSE 1016/ASSE1001Chicago Faucets pressure balancing and combination thermostatic and pressure balancing shower valves comply with ASSE 1016. Chicago Faucets vacuum breakers comply with ASSE 1001, ASSE 1035 and CSA B64.1.1.
CSA B125All Chicago Faucets plumbing supply fittings are designed and manufactured to meet or exceed the ASME A112.18.1 standard for plumbing fittings. Consult factory for details.
ISO 14001Chicago Faucets takes a systematic approach in its environmental management system to verify hazard potentials, control them and thus prevent critical incidents, therefore meeting ISO 14001 standards.
ISO 9001Chicago Faucets meets ISO 9001 international standards based on the ability to establish and maintain a uniform quality management system to better meet the needs of our customers.
NSF/ANSI 61, Section 9Applies to all drinking water and lavatory faucets and states that leaching of lead into drinking water may not exceed 5 parts per billion at 1 liter dilution. Chicago Faucets has one of the largest listing of faucets certified to ANSI/NSF 61, Section 9. Your Chicago Faucets sales representative can provide you with a current and complete listing of Chicago Faucets products certified according to the ANSI/NSF 61, Section 9.
WaterSenseChicago Faucets is proud to be a partner with WaterSense, sponsored by the EPA. The WaterSense program is designed to protect the future of our nation's water supply by promoting efficiency and enhancing the market for water efficient products, programs and practices. Chicago Faucets offers a wide selection of WaterSense listed fittings.
California Energy Commission - Appliance Efficiency Compliance
The California Energy Commission (CEC) Appliance Efficiency Program requires that manufacturers of certain appliances meet state and federal standards for energy and water efficiency. Manufacturers must also certify the performance of their appliances to demonstrate compliance with the standards and make this information available to the public. Complete compliance information is available at the CEC website, or you may click the links below to download CEC compliance data for Chicago Faucets products:
CEC Substitution List - Kitchen (PDF)
CEC Substitution List - Lavatory (PDF)
CEC Substitution List - Public Lavatory (PDF)
CEC Substitution List - Shower (PDF
CEC Substitution List - Master (PDF)
CEC Compliance List - Master (PDF)
---
Environmental Quality Policy
Conserving resources
We are an environmentally conscious company that has been committed to careful handling of energy and natural resources for many years. Through our diverse activities and forwarding looking dealings, we contribute to reducing global CO2 emissions, pollution and water shortages.
Continual improvement
Within the context of our environmental management, we set ourselves clear objectives, thus enabling continual improvement of our environmental performance. We include environmental criteria in all activities and decision-making processes.
Exceeding statutory compliance and other requirements
We abide by the law and go beyond minimum requirements. We meet other requirements relating to environmental aspects where applicable.
Employee training
We train and create environmental awareness in our employees in terms of environmental aspects. We also involve customers, suppliers and other interest groups in this commitment. Only through joint efforts can this responsibility be borne constructively and lead to genuinely sustained development in the long term.
Lived Sustainability
We condemn ruthless profit at the expense of the environment. Instead, we strive to achieve a harmonious balance between business, environmental and social goals.
Quality Policy
General
As employees of The Chicago Faucet Company, a member of the Geberit group, we acknowledge that quality and continual improvement is the responsibility of each of us as team members of the business. We will use our customers' expectations to define the quality of our products that we endeavor to make intrinsic in our designs, materials, and processes.
Continual improvement
To accomplish this goal we will develop and adhere to an environment of continuous improvement throughout all of our businesses.
Customer expectations
In support of this quality policy, the management team pledges to provide directives and leadership which emphasize our customers' expectations for our products as the first priority in all functions of the business and will supply the resources required to train our employees in methods for continually improving our quality level.
Compliance with requirements
We will develop and document h2 procedures focused on customer satisfaction throughout the business, utilizing and complying to the ISO9001 system and other requirements.
Review of objectives
We will regularly review and measure our businesses to ensure that we are adhering to the procedures intended to guarantee quality for our customers.
Environmental and Quality Policy - English PDF
Environmental and Quality Policy - Spanish PDF
---
Geberit Safety System
Geberit Occupational Safety Policy
The health and safety of our employees have highest priority. All accidents and work-related illnesses are avoidable.
We strive for a zero accident rate.
We want to belong to the safety leaders in our industry.
We continuously improve ourselves and set ambitious goals.
We adhere to relevant occupational safety regulations and go beyond this minimum.
We have clear occupational safety principles and site-specific rules of behavior.
The adherence to these principles and rules is the duty of every single employee and will be lived out and strictly demanded by the whole management.
Geberit Safety Principles
Occupational safety is a part of every employee's responsibilities; all safety and behavior rules must be followed. Rule violations are subject to disciplinary actions. Superiors are role models, ensure awareness, and continuously train employees. They strictly demand occupational safety and regularly address this issue.
Unsafe conditions are to be noted immediately and/or eliminated.
Occupational safety staff support the work of their superiors.
All accidents are analyzed systematically, measures identified and implemented, and their effectiveness checked.
Regular internal and external audits by management or specialists will be carried out, across all plants.
Occupational safety is an integral part of shopfloor meetings, shift handovers, and other management meetings.