Metering Faucets
Reliable water savings
Looking for an economical way to save water in your facility? Upgrade your manual faucets with one-touch operation. Our metering faucets feature a range of cycle times — including adjustable options — to meet conservation requirements or user preference.
Reliable, one-touch operation improves restroom hygiene and helps reduce the spread of germs
Choose faucets with a fixed or adjustable run-time to strike the perfect balance between water savings and user convenience
Heavy-duty construction with cast brass faucet bodies that are built for high-use, high-abuse environments
The widest range of styles available allows you to select the right faucet for any application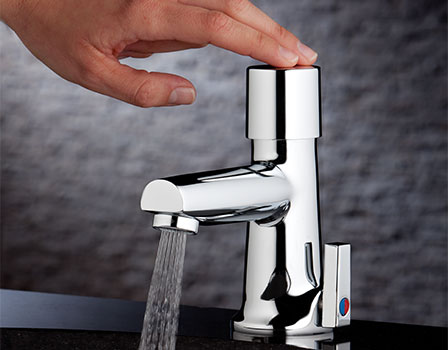 If you need a metering restroom faucet with
contemporary styling, try our sleek 3500 Series faucets.