Keeping occupants safe is a priority for facility managers. But, replacing traditional faucets with touchless might not be in the budget. 
If that sounds like you, consider antimicrobial handle kits.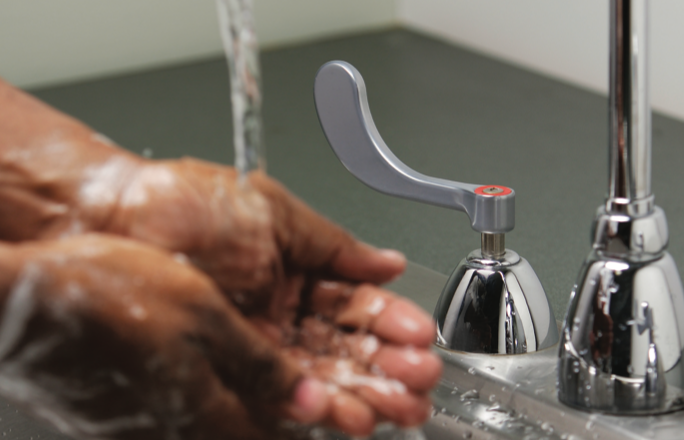 You can replace your traditional faucet handles – which contain as many as 2080 colony forming units (CFU) per swab according to a Special Pathogens Lab Study – with antimicrobial handles. Antimicrobial handles reduce the growth of bacteria, molds, mildews, and fungi. 
Why choose Chicago Faucets Antimicrobial Handles? 
Proven Sureshield Technology – in a 28-day dried fungal test, untreated faucet handles showed significant fungal growth. Handles with Sureshield antimicrobial coating were virtually unchanged. 

No need to buy new faucets – add antimicrobial handles to existing faucets and save money. 

Affordable option – if touchless (no-touch) or metering (low-touch) is out of the budget, antimicrobial handles will provide a measure of safety without the need to replace the faucet completely.